Children's Dentist
Making Pediatric Dental Visits Fun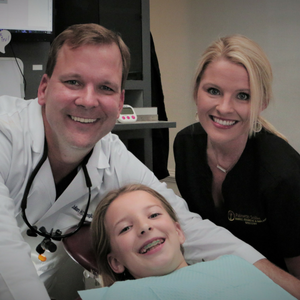 At Palmetto Smiles of Charleston, we know that our younger patients need extra attention. We'll put your child at ease by getting to know them. They help us count their teeth and can pick out a prize after their visit. Mom and Dad are welcome to come back for the duration of the visit, so you know your child is feeling relaxed. We won't move forward with a child's care until the time is right for them.
One-stop Kids' Dentist Office
Our patients benefit from having many services available under one roof. Once we've seen your child for an initial visit, we'll teach them about preventative care. If they have a high cavity rate, we might see them a few times a year for a cleaning, checkup and any necessary digital, no-radiation X-rays.
Pain-free Oral Health
Our dentistry is gentle and mercury-free. Painless injections are used when needed. Our patients, both young and old, are wowed by our soft touch! Nitrous oxide, or laughing gas, is available when needed at no extra charge.

Schedule Your Child's Exam Today
Find out how Palmetto Smiles of Charleston can help your child have positive dental visit. Contact us today!

Pediatric Dentist Charleston, North Charleston SC | (843) 554-3300