Our Dental Services and Specialties
You Deserve a Beautiful Smile
At Palmetto Smiles of Charleston, we believe a person's smile is key to their confidence level. Anyone can be a great candidate for our range of dental services.
Cosmetic Dentistry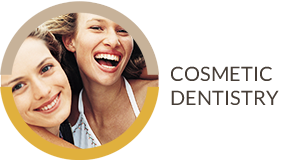 We'll help you smile brighter through our array of cosmetic dentistry services:
Dental Implants – Replace one or several missing teeth so you can have the look and function you want.
Invisalign® – In anywhere from a couple of months to one year, you can have teeth straightened by the use of custom-made aligner trays, changed out every two weeks. We'll even fill them with bleaching gel, so your teeth will be whitened while becoming straightened.
Power Bleaching – Given in our office, our top-notch whitening takes 1-1.5 hours to get your teeth white, quickly.
Porcelain Crowns and Veneers – We use the strongest, best porcelain available, created in the highest-quality laboratories in the world.
Smile Makeovers – We're ready to help you create the smile you've always wanted, giving you the confidence you need.

General Holistic Dentistry
We use biocompatible materials that are friendly to your body. Your overall health is always kept in mind during your visits with us. General dental treatments include:
Periodontal Therapy
Occlusal Disease Treatment
DIAGNOdent®
Sealants
We also provide annual oral cancer screenings. With the use of the wireless handheld VELscope® device, Dr. Campbell can identify cancer in its earliest stages, when it is easiest to treat.
Learn more about Holistic Dentistry »

Restorative Dentistry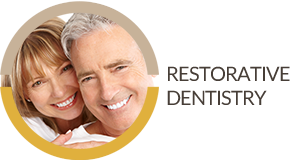 We can rebuild your entire mouth, including your bite or occlusion. The following are just some of the options available to use in restoring your smile and oral health.

Sedation Dentistry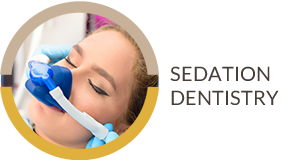 Sedatives and laughing gas are two great options to help you through dental procedures. Many people feel anxiety at just the thought of a dentist's office.
You can let go of your worries knowing that you'll feel like you slept through a procedure or are unable to remember anything from your visit. We offer complementary nitrous oxide. Oral sedation is also available.
The sedation will wear off within a few hours with no other side effects.
Learn more about Sedation Dentistry »

Pediatric Dentistry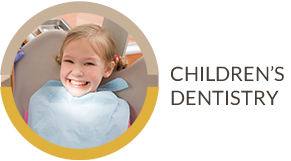 We know that our younger patients need extra attention. Your child will be put at ease by getting to know us before we begin any procedure. It's important to us that your children have fun when they visit us!
Learn more about Children's Dentistry »

Emergency Dentistry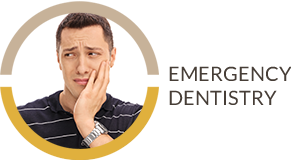 Dental emergencies don't usually happen at convenient times. They can happen when you least expect them. Our emergency services are available both during regular hours and after business hours.
Learn more about Emergency Dentistry »

Schedule Your New Patient Exam Today
Contact us today and ask about the many ways our practice can help you achieve the smile of your dreams! Se habla español!

Palmetto Smiles of Charleston | (843) 554-3300