Our Dental Care Saves You Time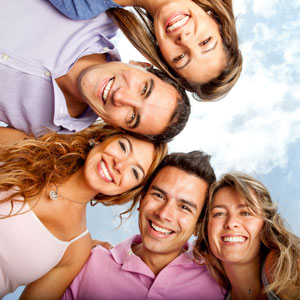 Between work and family responsibilities, you lead a busy life and your time is valuable. We understand and recognize you have better things to do than seeing multiple practitioners to take care of your dental needs.
That's why we are pleased to offer one-stop dental care at Palmetto Smiles of Charleston. Our highly skilled dentists have the experience and training necessary to perform a broad array of general dentistry services from bridges to root canals.
Here are three ways we can save you time at our warm and friendly practice.
One-Stop Implants
An increasingly popular way to replace one or several missing teeth, dental implants look natural and function like normal teeth. We provide dental implants from start to finish at our convenient location.
On-Site CEREC Crowns
Crowns, or "caps" as they are sometimes called, are custom-created covers for teeth. These are used for cracked or weakened teeth that are decayed to the point where a regular filling is insufficient. With CEREC same-day crowns, you won't need to schedule a second visit or have a temporary crown.
Same-Day Appointments
Whether you want to schedule a cleaning, have a dental emergency, or just want peace of mind about a worrisome tooth, we can see you the day you call. We also offer early hours, opening at 7:30 a.m. four days a week.
At our patient-centered practice, we will always put your needs first. Our desire is to provide you with exceptional dental care while always respecting your time. We invite you to book an appointment today!